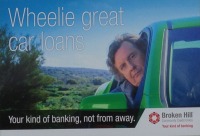 Broken Hill Community Credit Union
The Broken Hill Community Credit Union continues to be the Major Sponsor of AFL Broken Hill, signing a 3 year sponsorship agreement.
For all your financial needs including savings accounts, loans with extremely competitive interest rates and general advice give them a call on 08 8088 2199 or drop in to their modern, air-conditioned branch on the corner of Chloride and Crystal Streets in Broken Hill. Broken Hill Community Credit Union…….It's your credit union!

Broken Hill Community Foundation
AFL BH welcomes the Foundation as a new Sponsor 3/4/2014
The Community Foundation together with Gold Sponsors, Shannon Electrics, Barrier Social Democratic Club & the BHCCU have agreed to sponsor the AFL in Broken Hill in their role as Trustees of the Jubilee Oval. The funding will be spent on maintaining and improving infrastructure at the Jubilee Oval.
The Broken Hill Community Foundation
In 1999 the Broken Hill Community Foundation received kick-start funding of $500,000 from Pasminco, to be capital protected, invested and expanded to provide financial support when required for local development projects.  Pasminco provided an additional amount of $125,000 for administrative purposes in the formative years.
The Broken Hill Community Foundation was incorporated on 11th April 2000 as a Company Limited by Guarantee.  Mark Bethwaite was the founding Chairman and the initial Board structure included the Managing Director of the Pasminco Group of Companies, the Mayor of Broken Hill, the Chairman of Transition 2010 and three other honorary members.
Since that time, the organisation has evolved to its current structure and constitution, with Vince Gauci as the Chairman and a mix of local and non-local Directors.  However, the ultimate objective remains the same – to assist Broken Hill in its transition to an economy which is sustainable in the absence of major mining operations.
Broken Hill Toyota
Generous Sponsors of our 2016 Miners Cup Team

Barrier Social Democratic Club
Shannon Electrics
http://www.shannonelectrics.com.au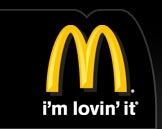 McDonalds Broken Hill
Situated adjacent the Centro Westside in Broken Hill, McDonalds Broken Hill offers fast, efficient and friendly service to all of it's customers. Incorporating both McCafe and childrens' playground areas , McDonalds Broken Hill caters to everyone's needs. Open 24/7, in Galena Street through the drive thru service.
McDonalds proudly sponsor the Lionel Johnston & Jan Corey Medal night. McDonalds also assist with Vouchers for Ausick and Junior Football.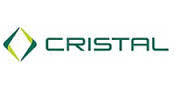 Cristal Mining
Cristal Mining have entered into a 3 year agreement with AFL Broken Hill to sponsor the Local Umpires. The sponsorship will assist with Umpire recruitment and fund training aids and educational aids for new Umpires.
Cristal Mining is a major employer in Broken Hill and employs many of our players and officials.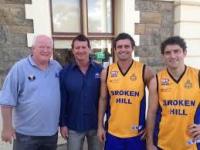 BIC & CFMEU
The BIC and the CFMEU are the major sponsors for our Representative team that plays the Far North FL for the Miners Cup.